Specialists

Dr. Beth Prosterman
Orthodontist
I have been with the Fairview dental team since 1995. I received my dental degree from McGill University followed by a multidisciplinary residency at the Jewish General Hospital. I completed my studies at the University of Pennsylvania where I received my orthodontic training. I treat children and adults and I love to transform patient's smiles. I work with great dentists and staff and am proud to work at Fairview dental.

Dr. Fagan
Periodontist
I received my D.D.S. in 1970 from McGill University and specialist diploma in Periodontology in 1972 from the University of Toronto. I have linked my practice to periodontics and have been practicing since 1974. I also have spent time teaching at McGill University, Université de Montreal and the Royal Victoria Hospital residents. I still maintain my teaching commitment at the Université de Montreal.
I have been associated with the Fairview Dental Center since 2007 or so. I cannot remember, because as the saying goes, "time flies when you are having fun". Working in an atmosphere that is always pleasant, with staff and associates who are always positive, helping and understanding relieves the stress patients may experience when undergoing surgery. This puts the patients at ease and makes the surgical experience very tolerable and facilitates the process. I can truly say that practicing in the Fairview clinic makes dentistry comfortable for both the patient and the dentist.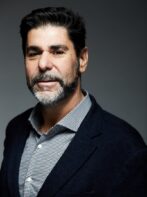 Dr. Kaloyannis
Oral and Maxillofacial Surgeon
Doctor Kaloyannis received his doctorate in dentistry from McGill University.  He then went on to complete a multidisciplinary residency in dentistry at the Jewish General Hospital in Montreal. He completed his Oral and Maxillofacial Surgery training at Tufts University in Boston, Massachusetts.
Dr. Kaloyannis then returned to Montreal and has been in private practice serving the West Island community ever since. He is a faculty lecturer at McGill University and is involved in teaching the residents. He is affiliated with the Jewish General Hospital and St Mary's Hospital in Montreal. Dr Kaloyannis is a certified fellow in Oral and Maxillofacial Surgery with the Royal College of Dentists of Canada. He is also a member of the American Association of Oral and Maxillofacial Surgeons and the ASCBMFQ.