Specialists

Dr. Beth Prosterman
Orthodontist
I have been with the Fairview dental team since 1995. I received my dental degree from McGill University followed by a multidisciplinary residency at the Jewish General Hospital. I completed my studies at the University of Pennsylvania where I received my orthodontic training. I treat children and adults and I love to transform patient's smiles. I work with great dentists and staff and am proud to work at Fairview dental.

Dr. Fagan
Periodontist
I received my D.D.S. in 1970 from McGill University and specialist diploma in Periodontology in 1972 from the University of Toronto. I have linked my practice to periodontics and have been practicing since 1974. I also have spent time teaching at McGill University, Université de Montreal and the Royal Victoria Hospital residents. I still maintain my teaching commitment at the Université de Montreal.
I have been associated with the Fairview Dental Center since 2007 or so. I cannot remember, because as the saying goes, "time flies when you are having fun". Working in an atmosphere that is always pleasant, with staff and associates who are always positive, helping and understanding relieves the stress patients may experience when undergoing surgery. This puts the patients at ease and makes the surgical experience very tolerable and facilitates the process. I can truly say that practicing in the Fairview clinic makes dentistry comfortable for both the patient and the dentist.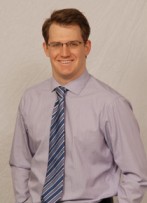 Dr. Marc DuVal
Oral and Maxillofacial Surgeon
Dr. DuVal received his doctorate in Dental Surgery at the University of Toronto in 2006. He then pursued a one-year multidisciplinary residency at Mount Sinai Hospital in Toronto. In June 2011, he obtained his post-doctorate degree in Oral and Maxillofacial Surgery and Anesthesia as well as a Masters of Science (MSc). An important part of Dr. DuVal's training focused on conscious sedation and dental implants.
Dr. DuVal's practice includes placement of dental implants, bone grafting and reconstruction, wisdom teeth removal, exposures of impacted teeth, orthognathic (jaw) surgery, obstructive sleep apnea, TMJ/ATM, minor and major pathology, as well as minor and major trauma. He is pleased to offer intra venous sedation to his patients and welcomes children and adults alike.
Dr. DuVal is devoted to the best patient care possible, taking advantage of the rapidly evolving techniques in his field. He has been fully trained on cutting edge 3D virtual planning for complex cases including implants, TMJ reconstruction and orthognathic (jaw) surgery.
Dr. DuVal is an attending Surgeon at Santa Cabrini Hospital, and is a member of the Canadian Association of Oral and Maxillofacial Surgeons (CAOMS) and the Association des Spécialists en Chirugie buccal et maxilla-faciale du Québec (ASCBMFQ).
Outside of his professional life, Dr. DuVal enjoys outdoor pursuits including travel, trekking, hiking, biking, masters swimming and triathlons.