Dentists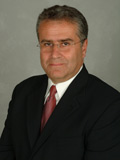 Dr. M. Dwayne Rahal
Director Fairview Dental Centre and West Island Centre for Cosmetic Dentistry
Dr. M. Dwayne Rahal is proud to be one of our full-time staff of family dentists and has been a member of the Fairview team since 1985. Dr. Rahal comes to Fairview with a unique academic background. After graduating with a Bachelors and a Masters of Science from McGill University, he moved on to complete his doctorate in medical dentistry (D.M.D.) degree at l'Université de Montréal. Supported by a scholarship from the Medical Research Council of Canada, Dr. Rahal further achieved a Ph.D. degree from McGill University. He was then appointed full-time Assistant Professor to the Faculty of Dentistry at McGill University and set up a research laboratory working on the body's acceptance of dental implants. He presented his research to members of the scientific community in Canada, the U.S. and Europe. Dr. Rahal was later appointed Director of the McGill University Dental Clinic at the Montreal General Hospital. As director, his responsibility was to maintain the best training for our future dentists, while ensuring the highest standards of care for patients.
Dr. Rahal was on the Board of Governors within the Lester B. Pearson School Commission, and has recently been elected to the Board of Governors at John Abbott College. He is also a Fellow of the International College of Dentists (F.I.C.D.), an honorary association, which acknowledges those who have demonstrated significant contributions to their profession and community, and is the author of several publications which appeared in international peer reviewed journals.
As a family dentist, Dr. Rahal provides all aspects of dentistry, including cosmetic and general dentistry, in a friendly and dignified atmosphere for all of his patients. We quote Dr. Rahal. "We take the necessary time to discuss all possible treatment options with our patients, have all questions answered and present all fees prior to the beginning of any treatment. Our caring and professional staff will serve all your dental needs."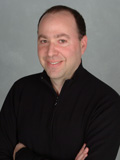 Dr. Harold W. Leiberman
Director Fairview Dental Centre and West Island Centre for Cosmetic Dentistry
Dr. Leiberman, a University Scholar Designate, received an early acceptance into the McGill University Faculty of Dentistry at the age of 19. He graduated in 1983. He was the recipient of the International College of Dentists award for outstanding scholastic achievement. He placed first at the McGill University table clinics and was published in the McGill Dental Review. Dr Leiberman completed his academic training in General Practice Residency at the Montreal Children's Hospital and completed intensive periodontal training at Walter Reed Memorial Hospital in Washington, D.C.
He furthered his Post Graduate education at the Institute for Advanced Studies in Dental Esthetics at the Americus Academy in N.Y., N.Y. As well, he has participated in several Branemark sponsored courses on dental implants. Dr. Leiberman is also a graduate of the Dawson Centre for Advanced Dental Study in St. Petersburgh, Florida.
Dr. Leiberman is proud to be a member of the American Academy of Cosmetic Dentistry, the Canadian Dental Association, the Quebec Order of Dentists, the Quebec Dental Surgeons Association, the Mount Royal (Alpha Omega) Dental Society and is a past president of the Alpha-Pi chapter of the Alpha Omega International Dental Fraternity.
Dr. Leiberman has been listed as a member of National Register's "Who's Who" in executives and professionals. The American Biographical Institute has also named him Man of the Year for 2004.
Dr. Leiberman is a founding member of the Canadian Academy for Esthetic Dentistry. He has also been honoured by receiving a fellowship in the International Academy for Dental Facial Esthetics.
Dr. Leiberman has lectured to dental groups in Quebec and Ontario as well as to the faculty and students at McGill University Faculty of Dentistry on topics relating to dental esthetics and smile design. He has also been a guest on Montreal radio discussing various topics in dentistry.
Dr. Leiberman has practiced dentistry full time at the Fairview Dental Centre, Pointe Claire, Quebec since 1984. Dr. Leiberman, his wife Linda and children Brian and Elyssa reside in Montreal.
A note from the doctor…
"I have endeavored to provide my patients with outstanding personalized attention to their dental needs. I am devoted to bringing my patients the most advanced dental treatments available. I have made an ongoing commitment to continuing education so that I may share any new information and techniques with my patients.

I have always looked upon my patients as my friends. It is enormously pleasing to help your friends maintain ongoing excellent dental health or improve smiles through esthetic smile redesign. I am available to you, to help you and your family with their dental needs. I am proud to be surrounded by a wonderful group of talented and caring business staff, assistants, hygienist and dentist. I am honored to have a practice that has grown through personal referrals."
Dr. Fabrizio Andaloro
Dentist
I completed my D.M.D. at the University of Montreal and the following year completed a multidisciplinary residency program at Notre-Dame hospital.
I take pride in delivering high quality dental services to all of my patients and their comfort and satisfaction is a priority to me.